Steve Blencowe, December 25, 2009,
A series of seven Bible studies on John 1-12, with a focus on strengthening our understanding of what it means to be a follower of Jesus. Includes Bible readings, discussion questions, prayer points and talk outlines.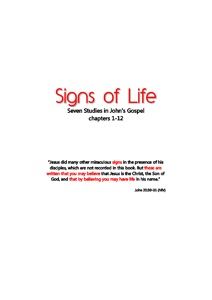 About Steve Blencowe:
Steve is PAstor at some church in Brisbane!